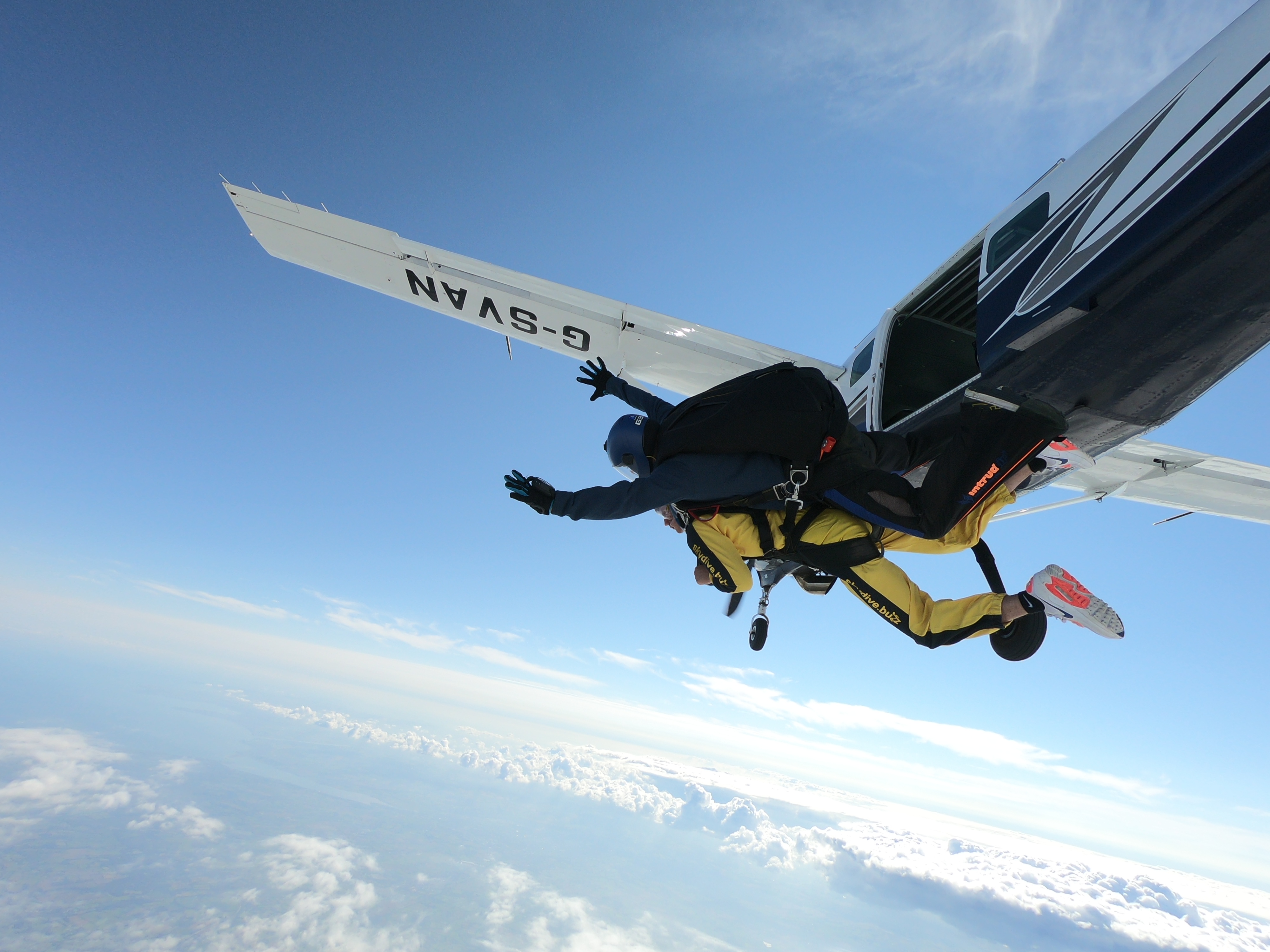 Special Offer Activated
15000ft Tandem Skydive for only £230.00
Offer valid from 21/04/2023 12:45 until 03/06/2023 12:45
THE BEST VALUE 15,000FT TANDEM SKYDIVE… EVER!
Here at Skydive Buzz, the 1st time Tandem experts, we would like to make you an offer you cannot refuse!
We have limited special offers for our ultimate 15,000ft tandem Skydive for only £230 + £22.42 British skydiving third party insurance. Usually £438.86 Offer ends soon!
Book Now