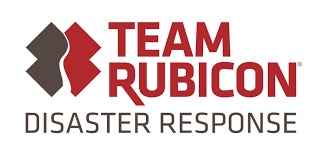 Do something amazing... Skydive for charity
Dreams Come True
Charity Contact


Katie Jones



katie@dreamscometrue.uk.com


01428726330
Jump for Free

£250
15,000ft (fl150)

Minimum Raised £395

Self Funded

from £149
7,000ft (fl70)
15,000ft (fl150)

+BPA insurance
currently £16.81

BEST PRICE in the UK, never beaten on price with our PRICE GUARANTEE! We'll beat any like for like Tandem Skydive by £10
This is an opportunity to complete a solo parachute jump and put yourself in control of the skydive. You will have one day of training for the jump. You will make a solo parachute jump from 3,500 feet on the next jumping day. Your parachute will deploy (open) automatically as soon as you leave the aircraft and you will navigate yourself back to the dropzone for landing.

Please be aware that there are more restrictions than tandem skydives, for example maximum age 54, height/weight restriction but it is more fun!

To read more about static line please see here.

Jump for Free

£179

Minimum Raised £395

Self Funded

from £199

BEST PRICE in the UK, never beaten on price with our PRICE GUARANTEE! We'll beat any like for like Tandem Skydive by £10

Call our office to book!
Why jump for us?
Skydiving for dreams will ensure that every child and young person aged 2-21 who has a serious medical condition will have an unforgettable experience fulfilling their dream, with long lasting memories to share with families, loved ones and friends.
About Us
We're a national charity that fulfils dreams for children and young adults with serious and life-limiting conditions.
Each dream is unique. Some want to meet their idol or favourite Disney character while others want to visit their grandparents abroad, ride a unicorn, swim with dolphins or work on a fashion magazine. Many want help with their everyday lives and Dreams Come True is delighted to provide vital sensory equipment, wheelchairs or specially adapted bicycles as well.
Tandem Skydive Events
There are currently no events scheduled, click here to book a skydive in aid of this charity.