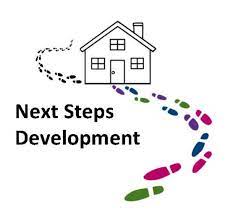 Do something amazing... Skydive for charity
Unseen
Charity Contact


Clare Mills



c.mills@unseenuk.org


03030402888
Jump for Free

£250
15,000ft (fl150)

Minimum Raised £400

Self Funded

from £149
7,000ft (fl70)
15,000ft (fl150)

+BPA insurance
currently £16.81

BEST PRICE in the UK, never beaten on price with our PRICE GUARANTEE! We'll beat any like for like Tandem Skydive by £10
This is an opportunity to complete a solo parachute jump and put yourself in control of the skydive. You will have one day of training for the jump. You will make a solo parachute jump from 3,500 feet on the next jumping day. Your parachute will deploy (open) automatically as soon as you leave the aircraft and you will navigate yourself back to the dropzone for landing.

Please be aware that there are more restrictions than tandem skydives, for example maximum age 54, height/weight restriction but it is more fun!

To read more about static line please see here.

Jump for Free

£179

Minimum Raised £400

Self Funded

from £199

BEST PRICE in the UK, never beaten on price with our PRICE GUARANTEE! We'll beat any like for like Tandem Skydive by £10

Call our office to book!
Why jump for us?
Unseen's vision is a world without slavery. For ten years we have been exposing the hidden crime of human trafficking and modern slavery and providing the vital support that victims need to rebuild their lives. Join us and help us reach a world without slavery.
About Us
Our vision is a world without slavery. Since 2008, we have been exposing this horrific, often unseen crime, and responding to the dire lack of provision available for survivors. But this isn't enough. As well as improving lives, we also want to tackle the root causes of modern slavery. And so, we use our vast experience of providing frontline support to inform, influence and develop a strategic approach to ending modern slavery.
Tandem Skydive Events
21st March 2020
Unseen Skydive-UWE RAG
---