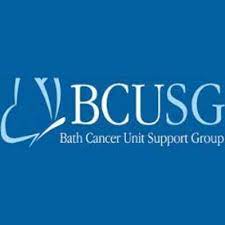 Do something amazing... Skydive for charity
Devon in Sight
Charity Contact


Jennie Benham



jennie@devoninsight.org.uk


01392876666
Jump for Free

£250
15,000ft (fl150)

Minimum Raised £500

Self Funded

from £149
7,000ft (fl70)
15,000ft (fl150)

+BPA insurance
currently £16.81

BEST PRICE in the UK, never beaten on price with our PRICE GUARANTEE! We'll beat any like for like Tandem Skydive by £10
This is an opportunity to complete a solo parachute jump and put yourself in control of the skydive. You will have one day of training for the jump. You will make a solo parachute jump from 3,500 feet on the next jumping day. Your parachute will deploy (open) automatically as soon as you leave the aircraft and you will navigate yourself back to the dropzone for landing.

Please be aware that there are more restrictions than tandem skydives, for example maximum age 54, height/weight restriction but it is more fun!

To read more about static line please see here.

Jump for Free

£179

Minimum Raised £500

Self Funded

from £199

BEST PRICE in the UK, never beaten on price with our PRICE GUARANTEE! We'll beat any like for like Tandem Skydive by £10

Call our office to book!
Why jump for us?
By offering people the opportunity to do something fun and challenging will hopefully not only raise vital funds that we need to carry out our role in the visually impaired community but also reach out and raise more awareness.
About Us
Devon in Sight is a local charity providing a range of practical help and advice to people who are blind or partially sighted with the aim of helping them live life to the full.

Throughout our history we have worked to provide practical help to people who are blind or partially sighted across the county. We have journeyed with individuals over the years as they have learned to live with acquired sight loss and we have often become friends in the process.
Tandem Skydive Events
9th May 2020
Devon in Sight Skydive
---