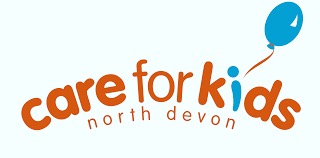 Do something amazing... Skydive for charity
Bridport Area Development Trust
Charity Contact


Claire Botten



claire_botten@hotmail.co.uk


07871108458
Jump for Free

£250
15,000ft (fl150)

Minimum Raised £395

Self Funded

from £149
7,000ft (fl70)
15,000ft (fl150)

+BPA insurance
currently £16.81

BEST PRICE in the UK, never beaten on price with our PRICE GUARANTEE! We'll beat any like for like Tandem Skydive by £10
This is an opportunity to complete a solo parachute jump and put yourself in control of the skydive. You will have one day of training for the jump. You will make a solo parachute jump from 3,500 feet on the next jumping day. Your parachute will deploy (open) automatically as soon as you leave the aircraft and you will navigate yourself back to the dropzone for landing.

Please be aware that there are more restrictions than tandem skydives, for example maximum age 54, height/weight restriction but it is more fun!

To read more about static line please see here.

Jump for Free

£179

Minimum Raised £395

Self Funded

from £199

BEST PRICE in the UK, never beaten on price with our PRICE GUARANTEE! We'll beat any like for like Tandem Skydive by £10

Call our office to book!
Why jump for us?
We are a small development Trust in Bridport trying to restore a special building called the Literary and Scientific Institute. This was empty for 11 years. It will become a special INCUBATOR space for small businesses and young people trying to get projects off the ground. It will also have Training rooms and meeting rooms for the use of everyone in the Town. We have raised £45k so far and need another £15k to fit out the inside of this building. The Heritage Lottery Fund and Heritage England have paid for the building restoration but do not contribute to fittings and furnishings. Desks etc.
About Us
We were formed in 2006 to bring old buildings in Bridport and its neighbourhood whether derelict of neglected, back into use as community assets. Everyone is a Volunteer. We are a Registered Charity and a Not for Profit Registered Company. There are 7 Directors and a Trust Membership of 39 Organisations and individuals who support our work. We belong to the National Association of Development trusts. There are many helpful Volunteers and we are growing in ambition to help many other local organisations, with our kind of social commitment, to achieve their aims too.
Tandem Skydive Events
There are currently no events scheduled, click here to book a skydive in aid of this charity.