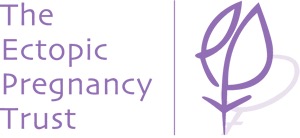 Do something amazing... Skydive for charity
Thornberry Animal Sanctuary
Charity Contact


David Asbery



fundraising@thornberryanimalsanctuary.org


01909 564399
Jump for Free

£250
15,000ft (fl150)

Minimum Raised £395

Self Funded

from £149
7,000ft (fl70)
15,000ft (fl150)

+BPA insurance
currently £16.81

BEST PRICE in the UK, never beaten on price with our PRICE GUARANTEE! We'll beat any like for like Tandem Skydive by £10
This is an opportunity to complete a solo parachute jump and put yourself in control of the skydive. You will have one day of training for the jump. You will make a solo parachute jump from 3,500 feet on the next jumping day. Your parachute will deploy (open) automatically as soon as you leave the aircraft and you will navigate yourself back to the dropzone for landing.

Please be aware that there are more restrictions than tandem skydives, for example maximum age 54, height/weight restriction but it is more fun!

To read more about static line please see here.

Jump for Free

£179

Minimum Raised £395

Self Funded

from £199

BEST PRICE in the UK, never beaten on price with our PRICE GUARANTEE! We'll beat any like for like Tandem Skydive by £10

Call our office to book!
Why jump for us?
Please jump for Thornberry Animal Sanctuary and help us to rescue and rehome animals in need! We wish you all the best with this amazing challenge!
About Us
Thornberry Animal Sanctuary was established in 1988. For all these years, our mission has been the same: to rescue abandoned, neglected and unwanted animals, and give them a second chance. We are based in North Anston in South Sheffield, and rescue hundreds of animals every year, including dogs, cats, rabbits, horses and other farm animals, across South and West Yorkshire, North East Derbyshire, North Nottinghamshire and beyond. We are dedicated to finding secure, loving homes for as many animals as possible and providing the best care to those who remain with us. As an independent charity, it's thanks to the kindness of our supporters that we are able to do all that we do. We rely entirely on fundraising, donations from members of the public, legacies and businesses for our continued survival. Every bit of support, whether it's volunteering, donating items, raising money, adopting animals from us or even just spreading the word about us, is very much appreciated. Thank you from all the staff, and animals, here at Thornberry for taking the time to learn about us.
Tandem Skydive Events
There are currently no events scheduled, click here to book a skydive in aid of this charity.