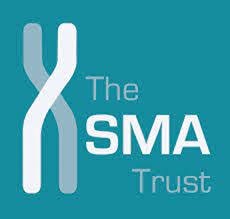 Do something amazing... Skydive for charity
The Wildlife Trust for Birmingham and the Black Country
Charity Contact


Emma Thompson



emma.t@bbcwildlife.org.uk


0121 454 1199
Jump for Free

£250
15,000ft (fl150)

Minimum Raised £395

Self Funded

from £149
7,000ft (fl70)
15,000ft (fl150)

+BPA insurance
currently £16.81

BEST PRICE in the UK, never beaten on price with our PRICE GUARANTEE! We'll beat any like for like Tandem Skydive by £10
This is an opportunity to complete a solo parachute jump and put yourself in control of the skydive. You will have one day of training for the jump. You will make a solo parachute jump from 3,500 feet on the next jumping day. Your parachute will deploy (open) automatically as soon as you leave the aircraft and you will navigate yourself back to the dropzone for landing.

Please be aware that there are more restrictions than tandem skydives, for example maximum age 54, height/weight restriction but it is more fun!

To read more about static line please see here.

Jump for Free

£179

Minimum Raised £395

Self Funded

from £199

BEST PRICE in the UK, never beaten on price with our PRICE GUARANTEE! We'll beat any like for like Tandem Skydive by £10

Call our office to book!
Why jump for us?
The rare and the special are here in Birmingham and the Black Country from scarce mammals like water voles and polecats to dragonflies and kingfishers. With an increasing population, extreme pressure on land use to build more houses and a young population increasingly disconnected from the natural world it is vital we continue to protect and create natural spaces, and provide opportunities for the young and old(er) to explore the wonders of nature. Our strength is in the commitment and hard work of our almost 8,000 members and many more supporters. Your passion about the natural world allows us to grow and deliver vital work that could not otherwise be funded.
About Us
The Wildlife Trust for Birmingham and the Black Country is the only charity uniquely focused on protecting and enriching the habitats and wildlife of Birmingham, Dudley, Sandwell, Walsall and Wolverhampton. We work to create a 'Living Landscape' teeming with wildlife where everyone benefits from a connecting with nature. Our vision is for Birmingham and the Black Country to have more wildlife, more wild places and more people with a strong connection to the natural world every year.
Tandem Skydive Events
There are currently no events scheduled, click here to book a skydive in aid of this charity.