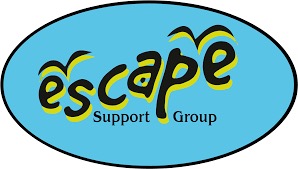 Do something amazing... Skydive for charity
St John Ambulance
Charity Contact


Fabia Barbosa



fabia.barbosa@sja.org.uk


0207 324 4236
Jump for Free

£250
15,000ft (fl150)

Minimum Raised £395

Self Funded

from £149
7,000ft (fl70)
15,000ft (fl150)

+BPA insurance
currently £16.81

BEST PRICE in the UK, never beaten on price with our PRICE GUARANTEE! We'll beat any like for like Tandem Skydive by £10
This is an opportunity to complete a solo parachute jump and put yourself in control of the skydive. You will have one day of training for the jump. You will make a solo parachute jump from 3,500 feet on the next jumping day. Your parachute will deploy (open) automatically as soon as you leave the aircraft and you will navigate yourself back to the dropzone for landing.

Please be aware that there are more restrictions than tandem skydives, for example maximum age 54, height/weight restriction but it is more fun!

To read more about static line please see here.

Jump for Free

£179

Minimum Raised £395

Self Funded

from £199

BEST PRICE in the UK, never beaten on price with our PRICE GUARANTEE! We'll beat any like for like Tandem Skydive by £10

Call our office to book!
Why jump for us?
Fundraising for St John Ambulance isn't a leap into the unknown - we'll support you every step of the way, with fundraising packs, a free St John Ambulance t-shirt and extra support to help you hit your fundraising target.
About Us
St John Ambulance is the nation's leading first aid charity. Every year, more than 400,000 people learn how to save a life through our training programmes, including hundreds of thousands of young people. Our volunteers provide first aid in their communities, keeping people safe at events, and working alongside the NHS in response to 999 calls. We're also always campaigning to raise awareness of first aid and directly educate the public.
Tandem Skydive Events
There are currently no events scheduled, click here to book a skydive in aid of this charity.