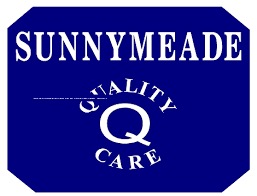 Do something amazing... Skydive for charity
Homeless Hounds
Charity Contact


Chloe Horner



chloe.horner@yahoo.com


07528606221
Jump for Free

£250
15,000ft (fl150)

Minimum Raised £395

Self Funded

from £149
7,000ft (fl70)
15,000ft (fl150)

+BPA insurance
currently £16.81

BEST PRICE in the UK, never beaten on price with our PRICE GUARANTEE! We'll beat any like for like Tandem Skydive by £10
This is an opportunity to complete a solo parachute jump and put yourself in control of the skydive. You will have one day of training for the jump. You will make a solo parachute jump from 3,500 feet on the next jumping day. Your parachute will deploy (open) automatically as soon as you leave the aircraft and you will navigate yourself back to the dropzone for landing.

Please be aware that there are more restrictions than tandem skydives, for example maximum age 54, height/weight restriction but it is more fun!

To read more about static line please see here.

Jump for Free

£179

Minimum Raised £395

Self Funded

from £199

BEST PRICE in the UK, never beaten on price with our PRICE GUARANTEE! We'll beat any like for like Tandem Skydive by £10

Call our office to book!
Why jump for us?
Please jump for Homeless Hounds, a small voluntary based animal charity who save the lives of stray and abandoned dogs. Without your help we could not continue the life saving work that we do for these animals.
About Us
Stray and abandoned dogs that are picked up by the dog warden, only have their kennel fees paid for 7 days. If they are not claimed by their owners in this time, there is no one to pay for their boarding. Many of these dogs are destroyed every day because no one wants them, no one wants to pay for them and the kennels need the room for the many more dogs coming in daily. Homeless Hounds are a group of dedicated people who believe that the unnecessary destruction of healthy dogs is both immoral and unacceptable. Our work is funded by peoples kind donations and our own fundraising events. Our trustees are unpaid and do not receive any expenses, so every penny goes towards saving dogs lives. We work primarily with a kennels in the North West to save the lives of stray and abandoned dogs by finding them places of safety and transporting them there. We work closely with rescues across the country who take our dogs when they have space and we have a dedicated team of foster families who look after dogs when a space for them can't be found. Once a space is found we use kind volunteers to help us transport these dogs to safety. Often abandoned dogs are ill or injured and we need to care for them until they are well enough to move on. Vets fees and caring for these dogs cost a lot of money so we are always looking for people to help with our fundraising because without funds we cannot save these dogs lives.
Tandem Skydive Events
There are currently no events scheduled, click here to book a skydive in aid of this charity.