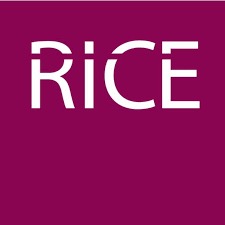 Do something amazing... Skydive for charity
Campaign Against Living Miserably
Charity Contact


Lucy



info@thecalmzone.net


0203 697 9331
Jump for Free

not available for Campaign Against Living Miserably

Self Funded

from £149
7,000ft (fl70)
15,000ft (fl150)

+BPA insurance
currently £16.81

BEST PRICE in the UK, never beaten on price with our PRICE GUARANTEE! We'll beat any like for like Tandem Skydive by £10
This is an opportunity to complete a solo parachute jump and put yourself in control of the skydive. You will have one day of training for the jump. You will make a solo parachute jump from 3,500 feet on the next jumping day. Your parachute will deploy (open) automatically as soon as you leave the aircraft and you will navigate yourself back to the dropzone for landing.

Please be aware that there are more restrictions than tandem skydives, for example maximum age 54, height/weight restriction but it is more fun!

To read more about static line please see here.

Jump for Free

not available for Campaign Against Living Miserably

Self Funded

from £199

BEST PRICE in the UK, never beaten on price with our PRICE GUARANTEE! We'll beat any like for like Tandem Skydive by £10

Call our office to book!
Why jump for us?
Suicide is the biggest killer of men under 45. We are campaigning to change this and #savethemale.
About Us
The Campaign Against Living Miserably (CALM) is an award-winning charity dedicated to preventing male suicide in the UK. CALM works to prevent male suicide by providing frontline services for men, promoting culture change and campaigning for better understanding of suicide and prevention. CALM offers a free helpline and webchat (5pm – midnight daily), support via our website thecalmzone.net and our CALMzine, and campaigns to tackle stereotypes of masculinity and mental health. We also offer bereavement support through the Support After Suicide Partnership, hosted by CALM.
Tandem Skydive Events
There are currently no events scheduled, click here to book a skydive in aid of this charity.