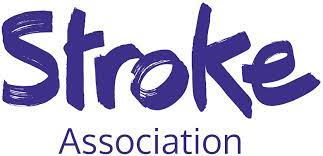 Do something amazing... Skydive for charity
The Nelson Trust
Jump for Free

£250
15,000ft (fl150)

Minimum Raised £400

Self Funded

from £149
7,000ft (fl70)
15,000ft (fl150)

+BPA insurance
currently £16.81

BEST PRICE in the UK, never beaten on price with our PRICE GUARANTEE! We'll beat any like for like Tandem Skydive by £10
This is an opportunity to complete a solo parachute jump and put yourself in control of the skydive. You will have one day of training for the jump. You will make a solo parachute jump from 3,500 feet on the next jumping day. Your parachute will deploy (open) automatically as soon as you leave the aircraft and you will navigate yourself back to the dropzone for landing.

Please be aware that there are more restrictions than tandem skydives, for example maximum age 54, height/weight restriction but it is more fun!

To read more about static line please see here.

Jump for Free

£179

Minimum Raised £400

Self Funded

from £199

BEST PRICE in the UK, never beaten on price with our PRICE GUARANTEE! We'll beat any like for like Tandem Skydive by £10

Call our office to book!
Why jump for us?
Please jump for The Nelson Trust because your support will save lives, rebuild shattered families and give hope where none previously existed.
About Us
One of the UK's leading addiction treatment centres, The Nelson Trust is a fully independent charity providing treatment, care and support for people with drug and alcohol problems, those at risk of offending, and other adults and young people with complex psychological and social needs.
Through its work, hundreds of people have been helped to find a fulfilling and independent life free of addiction. Vocational training and education are vital parts of the treatment programme, and employment is seen as an achievable goal for clients, enabling them to give something back to society.
The Nelson Trust has grown steadily in both size and scope since its foundation in 1985. It is known as a flagship rehabilitation centre within its field and has recently been praised by the Ministry of Justice and the Cabinet Office for its very successful work with young women.
Your support is much appreciated and will help the Trust to meet the ever increasing demand for its services.
Tandem Skydive Events
There are currently no events scheduled, click here to book a skydive in aid of this charity.