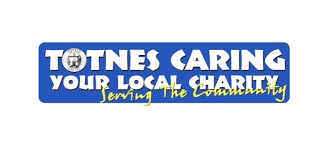 Do something amazing... Skydive for charity
Animals in distress
Charity Contact


Nicola Moorhouse



supportus@animalsindistress.uk.com


01803 812121
Jump for Free

£250
15,000ft (fl150)

Minimum Raised £395

Self Funded

from £149
7,000ft (fl70)
15,000ft (fl150)

+BPA insurance
currently £16.6

BEST PRICE in the UK, never beaten on price with our PRICE GUARANTEE! We'll beat any like for like Tandem Skydive by £10
This is an opportunity to complete a solo parachute jump and put yourself in control of the skydive. You will have one day of training for the jump. You will make a solo parachute jump from 3,500 feet on the next jumping day. Your parachute will deploy (open) automatically as soon as you leave the aircraft and you will navigate yourself back to the dropzone for landing.

Please be aware that there are more restrictions than tandem skydives, for example maximum age 54, height/weight restriction but it is more fun!

To read more about static line please see here.

Jump for Free

£179

Minimum Raised £395

Self Funded

from £199

BEST PRICE in the UK, never beaten on price with our PRICE GUARANTEE! We'll beat any like for like Tandem Skydive by £10

Call our office to book!
Why jump for us?
Please jump for Animals In Distress to help us care for and rehome the homeless pets of South Devon. We need your help so we can continue to support the many animals who need our care and help. Thank you.
About Us
When the lives of South Devon's pets fall apart, Animals in Distress is here to pick up the pieces. We are a local charity that takes in, cares for and rehomes over 600 cats, dogs, rabbits and guinea pigs every year.

Animals come to the Rescue Centre for a variety of reasons, including illness, relationship breakdown, financial hardship, straying, cruelty, neglect or abandonment. We aim to never turn away an animal in distress, and it is our policy to give them the best possible care while they are waiting to be rehomed.

All animals are checked by our veterinary surgeon and receive any treatment they may need. All cats and dogs are micro-chipped, vaccinated and neutered before rehoming.

Without the generous support of the local community, we simply wouldn't be able to provide this vital service. Thank you so much for your support.



Tandem Skydive Events
14th September 2019
Animals In Distress Skydive!
---