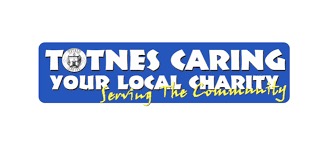 Do something amazing... Skydive for charity
Animals in distress
Charity Contact


Nicola Moorhouse



nicola@animalsindistress.uk.com


01803 812121
Jump for Free

£250
15,000ft (fl150)

Minimum Raised £395

Self Funded

from £149
7,000ft (fl70)
15,000ft (fl150)

+BPA insurance
currently £16.81

BEST PRICE in the UK, never beaten on price with our PRICE GUARANTEE! We'll beat any like for like Tandem Skydive by £10
This is an opportunity to complete a solo parachute jump and put yourself in control of the skydive. You will have one day of training for the jump. You will make a solo parachute jump from 3,500 feet on the next jumping day. Your parachute will deploy (open) automatically as soon as you leave the aircraft and you will navigate yourself back to the dropzone for landing.

Please be aware that there are more restrictions than tandem skydives, for example maximum age 54, height/weight restriction but it is more fun!

To read more about static line please see here.

Jump for Free

£179

Minimum Raised £395

Self Funded

from £199

BEST PRICE in the UK, never beaten on price with our PRICE GUARANTEE! We'll beat any like for like Tandem Skydive by £10

Call our office to book!
Why jump for us?
Please jump for Animals In Distress to help us care for, and re-home unwanted domestic animals. We need your help so we can continue to support the many animals who need our care and help. Thank you
About Us
The Animals In Distress cares for and re-homes unwanted domestic animals. The Centre was opened in 1994 and over one thousand animals have been re-homed each year. A major redevelopment of the site has been completed and the numbers of dogs and cats that can be accommodated has doubled. The new amenities include a 28-kennel block (including a preparation area and treatment room) with heated, spacious accommodation, a double storey cattery with comfortable pens and heated beds and also new Dog Special care unit. The rabbit enclosure is looking to be updated in the near future, we are hoping to raise the funds needed to build the Rabbit Enclosure and start work sometime this year.

Animals come to the Rescue Centre for a variety of reasons including bereavement, illness, relationship breakdown, financial reasons and sadly, cruelty and neglect. The policy of the Charity is never to turn away an animal in distress and never to have an animal put to sleep unless, on veterinary advice, it is too ill or dangerous to be re-homed.

Every effort is taken to ensure that prospective owners find the right pet for them. Normally home checks are carried out by volunteer home visitors before any animal leaves the Centre followed by a further check weeks later to ensure all is well. Most animals are checked by our veterinary surgeon before they leave and all cats and dogs are microchipped and vaccinated. Cats and Dogs are neutered before re-homing.
Tandem Skydive Events
10th May 2020
Animals in distress Skydive
---