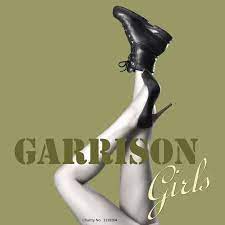 Do something amazing... Skydive for charity
Exeter Leukemia Fund (ELF)
Charity Contact


Gary Moore



garym@elfcharity.org.uk


01392826887
Jump for Free

£250
15,000ft (fl150)

Minimum Raised £395

Self Funded

from £149
7,000ft (fl70)
15,000ft (fl150)

+BPA insurance
currently £16.81

BEST PRICE in the UK, never beaten on price with our PRICE GUARANTEE! We'll beat any like for like Tandem Skydive by £10
This is an opportunity to complete a solo parachute jump and put yourself in control of the skydive. You will have one day of training for the jump. You will make a solo parachute jump from 3,500 feet on the next jumping day. Your parachute will deploy (open) automatically as soon as you leave the aircraft and you will navigate yourself back to the dropzone for landing.

Please be aware that there are more restrictions than tandem skydives, for example maximum age 54, height/weight restriction but it is more fun!

To read more about static line please see here.

Jump for Free

£179

Minimum Raised £395

Self Funded

from £199

BEST PRICE in the UK, never beaten on price with our PRICE GUARANTEE! We'll beat any like for like Tandem Skydive by £10

Call our office to book!
Why jump for us?
Leukaemia, lymphoma and other blood conditions are life changing; ELF is here to help you and your loved ones with the support you need through these challenging times. We believe that patients in Devon and across the South West deserve the best care, equipment and research, let's ensure that we achieve this. Please help us and make a real difference.
About Us
Over the years ELF has listened to patients and their loved ones and developed to meet their current and future needs. However, there is still much to achieve and your support will help us to:
Delivery Patient Support - delivering comfort and support through counselling, complimentary therapy and craft sessions.
Delivery the ELF Physical Well Being Programme - Improving patient treatment and recovery through physical exercise, including physiotherapy and exercise equipment.
Provision of Specialist Equipment & Environment - providing state of the art equipment, reducing waiting times, allowing home treatment, and increasing comfort for patients.
Funding of Specialist Research - funding haematological research and nursing and junior doctor specialist training for the benefit of patients.
Tandem Skydive Events
There are currently no events scheduled, click here to book a skydive in aid of this charity.