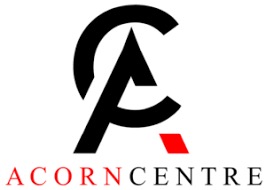 Do something amazing... Skydive for charity
The Friends of Mill Water School
Charity Contact


Mrs Penny Bain



pennybain220@gmail.com


07814 431490
Jump for Free

£250
15,000ft (fl150)

Minimum Raised £500

Self Funded

from £149
7,000ft (fl70)
15,000ft (fl150)

+BPA insurance
currently £16.81

BEST PRICE in the UK, never beaten on price with our PRICE GUARANTEE! We'll beat any like for like Tandem Skydive by £10
This is an opportunity to complete a solo parachute jump and put yourself in control of the skydive. You will have one day of training for the jump. You will make a solo parachute jump from 3,500 feet on the next jumping day. Your parachute will deploy (open) automatically as soon as you leave the aircraft and you will navigate yourself back to the dropzone for landing.

Please be aware that there are more restrictions than tandem skydives, for example maximum age 54, height/weight restriction but it is more fun!

To read more about static line please see here.

Jump for Free

£179

Minimum Raised £500

Self Funded

from £199

BEST PRICE in the UK, never beaten on price with our PRICE GUARANTEE! We'll beat any like for like Tandem Skydive by £10

Call our office to book!
Why jump for us?
Because our children can't, we need you to help!
About Us
We are the PTFA for the only Special Needs School in East Devon. All our children have profound and complex learning difficulties, most have additional physical or sensory needs. We have children with life limiting illnesses. As the PTFA we raise money for those extra things that make school life a bit more exciting. From a 'treeharp' in the orchard, a sound and lighting system to turn the swimming pool into a therapy space or a ground level trampoline in the playground.
Tandem Skydive Events
There are currently no events scheduled, click here to book a skydive in aid of this charity.