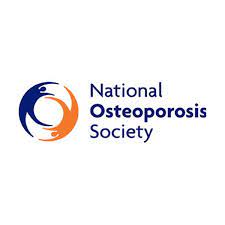 Do something amazing... Skydive for charity
Exeter Royal Academy for Deaf Education
Charity Contact


Shelley Hodgson



fundraising@exeterdeafacademy.ac.uk


01392267019
Jump for Free

£250
15,000ft (fl150)

Minimum Raised £395

Self Funded

from £149
7,000ft (fl70)
15,000ft (fl150)

+BPA insurance
currently £16.81

BEST PRICE in the UK, never beaten on price with our PRICE GUARANTEE! We'll beat any like for like Tandem Skydive by £10
This is an opportunity to complete a solo parachute jump and put yourself in control of the skydive. You will have one day of training for the jump. You will make a solo parachute jump from 3,500 feet on the next jumping day. Your parachute will deploy (open) automatically as soon as you leave the aircraft and you will navigate yourself back to the dropzone for landing.

Please be aware that there are more restrictions than tandem skydives, for example maximum age 54, height/weight restriction but it is more fun!

To read more about static line please see here.

Jump for Free

£179

Minimum Raised £395

Self Funded

from £199

BEST PRICE in the UK, never beaten on price with our PRICE GUARANTEE! We'll beat any like for like Tandem Skydive by £10

Call our office to book!
Why jump for us?
Your jump for Exeter Deaf Academy will help us provide life-changing education and care for Deaf children and young people.
About Us
We've been changing the lives of Deaf young people for over 190 years. Our charity is the UK's oldest specialist Deaf education provider. Today we operate a school, college and residential care for young people aged 4-24 from throughout the country based in Exeter, Devon. However, we are not funded in the same way as state schools and therefore rely on fundraising support and volunteers to help us change the lives of Deaf young people. We recently announced our exciting plans to build a new world class Deaf Academy on the former Rolle College campus in Exmouth. The seven acre site, formerly owned by the University of Plymouth, will provide distinct identities for our school and college, ground level accessibility for students with physical disabilities and an opportunity to build enough residential accommodation to keep pace with a growing student population with increasingly complex needs. In order to make our ambition to build a new Academy in Exmouth a reality we will be launching a major fundraising campaign to raise the significant funds we will still need. To find out more and to see other ways you can get involved, please visit: www.exeterdeafacademy.ac.uk Thank you for your support!
Tandem Skydive Events
There are currently no events scheduled, click here to book a skydive in aid of this charity.