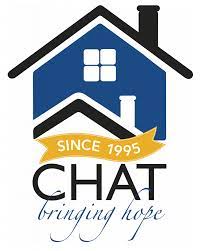 Do something amazing... Skydive for charity
Devon Air Ambulance Trust
Charity Contact


peggie clark



P.clark@daat.org


01392 466666
Jump for Free

£250
15,000ft (fl150)

Minimum Raised £395

Self Funded

from £149
7,000ft (fl70)
15,000ft (fl150)

+BPA insurance
currently £16.81

BEST PRICE in the UK, never beaten on price with our PRICE GUARANTEE! We'll beat any like for like Tandem Skydive by £10
This is an opportunity to complete a solo parachute jump and put yourself in control of the skydive. You will have one day of training for the jump. You will make a solo parachute jump from 3,500 feet on the next jumping day. Your parachute will deploy (open) automatically as soon as you leave the aircraft and you will navigate yourself back to the dropzone for landing.

Please be aware that there are more restrictions than tandem skydives, for example maximum age 54, height/weight restriction but it is more fun!

To read more about static line please see here.

Jump for Free

£179

Minimum Raised £395

Self Funded

from £199

BEST PRICE in the UK, never beaten on price with our PRICE GUARANTEE! We'll beat any like for like Tandem Skydive by £10

Call our office to book!
Why jump for us?
Jumping for Devon Air Ambulance Trust truly makes a difference to help save lives in and around the county of Devon. The Charity is independent of Government and National Lottery funding, with every single penny of the £5.5 million raised and donated each year helping to keep the two helicopters flying.
About Us
The Trust is here for everyone; old or young, resident or holidaymaker. In 2015 the charity funded service assisted 806 patients with 10% of these patients being under the age of 18. The uniqueness of an air ambulance is that we can fly past the nearest hospital and instead convey the patient to the specialist treatment centre most appropriate for their needs, ensuring patients receive the best possible care and giving them the best chance of survival. Proud to be independent of Government and National Lottery funding, we are extremely grateful for the generous donations from the people, communities and businesses of Devon and the South West; every penny raised is making a real difference. Freya, aged just 17, decided that she wanted to raise funds for Devon Air Ambulance Trust after her grandad Pete needed an emergency hospital transfer from North Devon District Hospital to the RD&E Wonford Hospital in Exeter for specialist treatment after suffering severe chest pains. She chose to do a tandem skydive to thank the charity. Freya says "As grandad was suffering severe chest pains his doctors were concerned that he would suffer a fatal heart attack if he didn't receive specialist treatment at the RD&E in Exeter quickly. A land ambulance journey wouldn't have been quick enough to ensure this, which is why the air ambulance were called." She added "I truly know now the importance of the air ambulance in Devon and cannot thank them enough. This is why I decided to do a tandem skydive and I was proud to raise £1,300 for the charity in order to say a huge thank you!?" Why not follow in Freya's footsteps and choose to support us with your skydive too?
Tandem Skydive Events
There are currently no events scheduled, click here to book a skydive in aid of this charity.