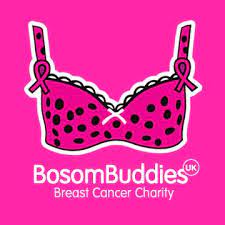 Do something amazing... Skydive for charity
Ric O'Barry's Dolphin Project
Charity Contact


Ric O'Barry's Dolphin Project



info@dolphinproject.net


310-929-7170
Jump for Free

not available for Ric O'Barry's Dolphin Project

Self Funded

from £149
7,000ft (fl70)
15,000ft (fl150)

+BPA insurance
currently £16.81

BEST PRICE in the UK, never beaten on price with our PRICE GUARANTEE! We'll beat any like for like Tandem Skydive by £10
This is an opportunity to complete a solo parachute jump and put yourself in control of the skydive. You will have one day of training for the jump. You will make a solo parachute jump from 3,500 feet on the next jumping day. Your parachute will deploy (open) automatically as soon as you leave the aircraft and you will navigate yourself back to the dropzone for landing.

Please be aware that there are more restrictions than tandem skydives, for example maximum age 54, height/weight restriction but it is more fun!

To read more about static line please see here.

Jump for Free

not available for Ric O'Barry's Dolphin Project

Self Funded

from £199

BEST PRICE in the UK, never beaten on price with our PRICE GUARANTEE! We'll beat any like for like Tandem Skydive by £10

Call our office to book!
Why jump for us?
Consider jumping for Ric O'Barry's Dolphin Project, we can't fight dolphin slaughter and trafficking without your support.
About Us
Dolphin Project is a non-profit charitable organization, dedicated to the welfare and protection of dolphins worldwide. Founded by Richard (Ric) O'Barry on Earth Day, April 22, 1970, the organization aims to educate the public about captivity and, where feasible, free captive dolphins. The mission of the Dolphin Project is to end dolphin exploitation and slaughter, as dolphins are routinely captured, harassed, slaughtered and sold into captivity around the world - all in the name of profit. Dolphin Project works not only to halt these slaughters but also to rehabilitate captive dolphins, investigate and advocate for economic alternatives to dolphin slaughter exploitation and to put a permanent end to dolphin captivity.
Tandem Skydive Events
There are currently no events scheduled, click here to book a skydive in aid of this charity.