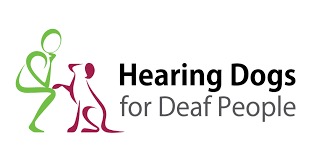 Do something amazing... Skydive for charity
Exeter City FC Football in The Community
Charity Contact


Jamie Vittles



jamie.vittles@ecfc.co.uk


01392 255611
Jump for Free

£250
15,000ft (fl150)

Minimum Raised £395

Self Funded

from £149
7,000ft (fl70)
15,000ft (fl150)

+BPA insurance
currently £16.81

BEST PRICE in the UK, never beaten on price with our PRICE GUARANTEE! We'll beat any like for like Tandem Skydive by £10
This is an opportunity to complete a solo parachute jump and put yourself in control of the skydive. You will have one day of training for the jump. You will make a solo parachute jump from 3,500 feet on the next jumping day. Your parachute will deploy (open) automatically as soon as you leave the aircraft and you will navigate yourself back to the dropzone for landing.

Please be aware that there are more restrictions than tandem skydives, for example maximum age 54, height/weight restriction but it is more fun!

To read more about static line please see here.

Jump for Free

£179

Minimum Raised £395

Self Funded

from £199

BEST PRICE in the UK, never beaten on price with our PRICE GUARANTEE! We'll beat any like for like Tandem Skydive by £10

Call our office to book!
Why jump for us?
Registered Charity No: 1121596
Please consider jumping for Football in The Community so that we can continue fulfilling our aims and objectives within the Community locally.
About Us
AIMS & OBJECTIVES

To engage children, young people and adults within Education, Health, Inclusion or Sports Participation programmes

To improve the quality of life for children, young people and adults that are living with physical or mental disabilities

To give young people access to a range of educational/training opportunities and accreditation provision to increase their confidence and employment skills

To engage children, young people and adults within programmes and activities that promote healthier lifestyles which will improve their emotional wellbeing and enable them to develop confidence to make more informed lifestyles choices

To engage young people to take part in positive youth and community programmes across Devon in order to reduce the levels of anti-social behaviour
Tandem Skydive Events
There are currently no events scheduled, click here to book a skydive in aid of this charity.