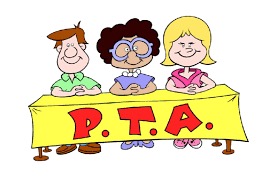 Do something amazing... Skydive for charity
Elliot's Touch - a fund managed by Somerset Community Foundation
Charity Contact


Mary Hancock



mary.hancock@somersetcf.org.uk


01749 344 949
Jump for Free

not available for Elliot's Touch - a fund managed by Somerset Community Foundation

Self Funded

from £149
7,000ft (fl70)
15,000ft (fl150)

+BPA insurance
currently £16.81

BEST PRICE in the UK, never beaten on price with our PRICE GUARANTEE! We'll beat any like for like Tandem Skydive by £10
This is an opportunity to complete a solo parachute jump and put yourself in control of the skydive. You will have one day of training for the jump. You will make a solo parachute jump from 3,500 feet on the next jumping day. Your parachute will deploy (open) automatically as soon as you leave the aircraft and you will navigate yourself back to the dropzone for landing.

Please be aware that there are more restrictions than tandem skydives, for example maximum age 54, height/weight restriction but it is more fun!

To read more about static line please see here.

Jump for Free

not available for Elliot's Touch - a fund managed by Somerset Community Foundation

Self Funded

from £199

BEST PRICE in the UK, never beaten on price with our PRICE GUARANTEE! We'll beat any like for like Tandem Skydive by £10

Call our office to book!
Why jump for us?
Please jump for Elliot's Touch
About Us
Elliot's Touch was set up by Donna and Paul Stevens in memory of their young son Elliot, who tragically died of cardiomyopathy in March 2015. Their aim is to fund research into possible cures for mitochondrial disease and cardiomyopathy in children, and also support families going through similarly traumatic times.
Donna said 'Paul & I are so moved at the support we have had from the local community since we launched Elliot's Touch. Thank you to everyone who has supported us so far. We hope to raise lots of money to help those researching treatment and possible cures for these devastating illnesses, and other families who are suffering. We miss Elliot every day and want to do everything we can to stop this horrid disease that has broken our hearts'.
Elliot's Touch is managed by Somerset Community Foundation to allow the Stevens to focus on fundraising. The Foundation offers fundholders and local companies across Somerset innovative services to ensure their giving has the greatest impact.
Tandem Skydive Events
There are currently no events scheduled, click here to book a skydive in aid of this charity.