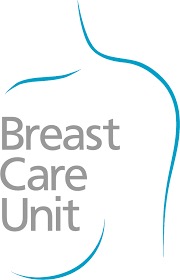 Do something amazing... Skydive for charity
UK Sands
Charity Contact


Fundraising Team



teamsands@sands.org.uk


02038976092
Jump for Free

£250
15,000ft (fl150)

Minimum Raised £395

Self Funded

from £149
7,000ft (fl70)
15,000ft (fl150)

+BPA insurance
currently £16.81

BEST PRICE in the UK, never beaten on price with our PRICE GUARANTEE! We'll beat any like for like Tandem Skydive by £10
This is an opportunity to complete a solo parachute jump and put yourself in control of the skydive. You will have one day of training for the jump. You will make a solo parachute jump from 3,500 feet on the next jumping day. Your parachute will deploy (open) automatically as soon as you leave the aircraft and you will navigate yourself back to the dropzone for landing.

Please be aware that there are more restrictions than tandem skydives, for example maximum age 54, height/weight restriction but it is more fun!

To read more about static line please see here.

Jump for Free

£179

Minimum Raised £395

Self Funded

from £199

BEST PRICE in the UK, never beaten on price with our PRICE GUARANTEE! We'll beat any like for like Tandem Skydive by £10

Call our office to book!
Why jump for us?
Sands is the stillbirth and neonatal death charity. We operate throughout the UK and focus on three key areas:
We support anyone affected by the death of a baby.
We work in partnership with professionals to try to ensure that bereaved parents and families receive the best possible care.
We promote and fund research that could help to reduce the loss of babies' lives.
About Us
Bereavement support is at the core of everything we do. Some of the services that Sands offer include:
- Helpline for parents, families, carers and health professionals
- UK-wide network of support groups run by trained befrienders
- Online forum and message boards enabling bereaved families to connect with others
- Website and a wide range of booklets, books and other resources
Sands produce a wide range of online and printed resources to support professionals to provide sensitive, empathic bereavement care, focused upon the needs of parents. We also deliver high quality, evidence-based, accredited training workshops in bereavement care to professionals across the country, providing the latest information and support in working with bereaved parents.
Sands believe many babies' deaths could be prevented with better care and information. We raise vital funds for research and work with clinicians and experts to understand why babies die and how to save lives. We also provide policy expertise at government level and campaign to make addressing the tragedy of too many baby deaths a policy priority nationally and locally.
Sands depends on the extraordinary energies of our supporters to raise the vital funds that we need to deliver the wide range of services that we offer. Book your skydive today and start raising funds for Sands UK.
Tandem Skydive Events
There are currently no events scheduled, click here to book a skydive in aid of this charity.