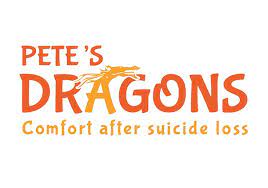 Do something amazing... Skydive for charity
Luton and Dunstable Hospital Charitable Fund
Charity Contact


Fundraising Team



fundraising@ldh.nhs.uk


01582 718 043
Jump for Free

£250
15,000ft (fl150)

Minimum Raised £395

Self Funded

from £149
7,000ft (fl70)
15,000ft (fl150)

+BPA insurance
currently £16.81

BEST PRICE in the UK, never beaten on price with our PRICE GUARANTEE! We'll beat any like for like Tandem Skydive by £10
This is an opportunity to complete a solo parachute jump and put yourself in control of the skydive. You will have one day of training for the jump. You will make a solo parachute jump from 3,500 feet on the next jumping day. Your parachute will deploy (open) automatically as soon as you leave the aircraft and you will navigate yourself back to the dropzone for landing.

Please be aware that there are more restrictions than tandem skydives, for example maximum age 54, height/weight restriction but it is more fun!

To read more about static line please see here.

Jump for Free

£179

Minimum Raised £395

Self Funded

from £199

BEST PRICE in the UK, never beaten on price with our PRICE GUARANTEE! We'll beat any like for like Tandem Skydive by £10

Call our office to book!
Why jump for us?
Please jump for the Luton and Dunstable Hospital because we treat thousands of people locally each year and need your generous donations to ensure we have state of the art equipment and can care for people in the best possible environment.
About Us
The Luton and Dunstable Hospital Charitable Fund is an independent registered charity that exists to support and enhance the services of the Luton and Dunstable University Hospital (L&D). This Fund helps to buy additional facilities and equipment, supports medical research and provides the extras that make being in hospital a more comfortable and less distressing experience for patients and their families.
The L&D provides a comprehensive range of general medical and surgical services, including A&E for 370,000 people in Luton, Bedfordshire, Hertfordshire and beyond. The L&D has one of the largest breast screening centres in the UK, a Neonatal Intensive Care Unit which treats over 900 premature and sick babies each year and specialises in cancer services, maxillofacial surgery, corneal surgery and paediatric care.
The Luton and Dunstable Hospital Charitable Fund is a registered charity in England and Wales, no 1058704
Tandem Skydive Events
There are currently no events scheduled, click here to book a skydive in aid of this charity.