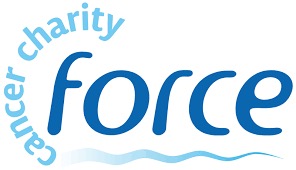 Do something amazing... Skydive for charity
Help for Heroes
Charity Contact


Kelly Thompson



kelly.thompson@helpforheros.org.uk


01725 514106
Jump for Free

£250
15,000ft (fl150)

Minimum Raised £500

Self Funded

from £149
7,000ft (fl70)
15,000ft (fl150)

+BPA insurance
currently £16.81

BEST PRICE in the UK, never beaten on price with our PRICE GUARANTEE! We'll beat any like for like Tandem Skydive by £10
This is an opportunity to complete a solo parachute jump and put yourself in control of the skydive. You will have one day of training for the jump. You will make a solo parachute jump from 3,500 feet on the next jumping day. Your parachute will deploy (open) automatically as soon as you leave the aircraft and you will navigate yourself back to the dropzone for landing.

Please be aware that there are more restrictions than tandem skydives, for example maximum age 54, height/weight restriction but it is more fun!

To read more about static line please see here.

Jump for Free

£179

Minimum Raised £500

Self Funded

from £199

BEST PRICE in the UK, never beaten on price with our PRICE GUARANTEE! We'll beat any like for like Tandem Skydive by £10

Call our office to book!
Why jump for us?
Please jump 15,000ft in aid of Help for Heroes because the money raised is all used to provide direct, practical support to those wounded in the service of our country. We have already spent or allocated £millions and we have a shopping list of future projects that will ensure they get the very best. We may not be able to prevent them from being hurt but we can certainly do our bit to help them get better.
About Us
Help for Heroes (H4H) was founded by Bryn and Emma Parry after a profoundly moving visit to Selly Oak Hospital in the summer of 2007. Bryn and Emma met some extraordinarily brave young men who had been badly wounded and they just wanted to do something to help.
The charity was launched in October 2007 and, with the backing and support of celebrities, including Jeremy and Francie Clarkson, the Royal Family, the media and the fantastic British Public, has raised over £124 million to date.
Every penny of the money raised has been spent or allocated for projects that aim to ensure that our wounded heroes get the very best. We are passionate about what we are doing and as far as we are concerned the sooner we can see results, the better!
We ask our supporters to 'do their bit' to show these extraordinary young men and women that they are cared for by us. Millions of ordinary, decent people have responded to date and millions of pounds have been raised to buy much needed services that will aid their recovery. We can promise you that as long as our wonderful supporters continue to work hard to raise money, we at H4H will make sure it is spent to improve the lives of our wounded boys and girls.
Tandem Skydive Events
There are currently no events scheduled, click here to book a skydive in aid of this charity.