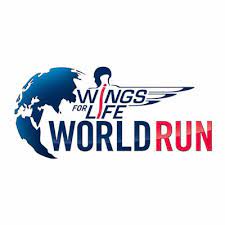 Do something amazing... Skydive for charity
Alder Hey Children's Charity
Charity Contact


Irene Axon



community@alderheycharity.org


0151 252 5716
Jump for Free

£250
15,000ft (fl150)

Minimum Raised £395

Self Funded

from £149
7,000ft (fl70)
15,000ft (fl150)

+BPA insurance
currently £16.81

BEST PRICE in the UK, never beaten on price with our PRICE GUARANTEE! We'll beat any like for like Tandem Skydive by £10
This is an opportunity to complete a solo parachute jump and put yourself in control of the skydive. You will have one day of training for the jump. You will make a solo parachute jump from 3,500 feet on the next jumping day. Your parachute will deploy (open) automatically as soon as you leave the aircraft and you will navigate yourself back to the dropzone for landing.

Please be aware that there are more restrictions than tandem skydives, for example maximum age 54, height/weight restriction but it is more fun!

To read more about static line please see here.

Jump for Free

£179

Minimum Raised £395

Self Funded

from £199

BEST PRICE in the UK, never beaten on price with our PRICE GUARANTEE! We'll beat any like for like Tandem Skydive by £10

Call our office to book!
Why jump for us?
Please jump for Alder Hey Children's Charity so that we can make the lives of children better both in the UK and overseas.
About Us
Alder Hey Children's Hospital is the busiest children's hospital in the UK caring for over 270,000 young patients each year. Alder Hey is a Centre of Excellence for children with cancer, heart, spinal and brain disease and a National Centre for head and facial surgery. We are one of only four centres nationally to provide epilepsy surgery and one of two accredited major trauma units for children in the North West & our A & E department treats nearly 60,000 children every year. We are here for every child every day, providing remarkable care with excellence and dedication.

Alder Hey Children's Charity raises funds to support the hospital's pioneering work and aims to improve the quality of life for not only the young people we see each year, but through innovations and research into childhood diseases, the quality of life for children in hospitals across the world.

Every donation we receive enables us to achieve that little bit more from buying vital equipment to building a better environment and providing facilities for families & your support means the world to us, thank you.
Tandem Skydive Events
There are currently no events scheduled, click here to book a skydive in aid of this charity.