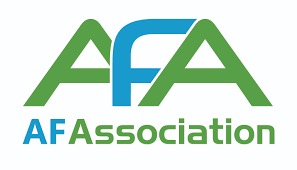 Do something amazing... Skydive for charity
Penny Brohn UK
Charity Contact


laura madams



events@pennybrohn.org.uk


01275370072
Jump for Free

£250
15,000ft (fl150)

Minimum Raised £395

Self Funded

from £149
7,000ft (fl70)
15,000ft (fl150)

+BPA insurance
currently £16.81

BEST PRICE in the UK, never beaten on price with our PRICE GUARANTEE! We'll beat any like for like Tandem Skydive by £10
This is an opportunity to complete a solo parachute jump and put yourself in control of the skydive. You will have one day of training for the jump. You will make a solo parachute jump from 3,500 feet on the next jumping day. Your parachute will deploy (open) automatically as soon as you leave the aircraft and you will navigate yourself back to the dropzone for landing.

Please be aware that there are more restrictions than tandem skydives, for example maximum age 54, height/weight restriction but it is more fun!

To read more about static line please see here.

Jump for Free

£179

Minimum Raised £395

Self Funded

from £199

BEST PRICE in the UK, never beaten on price with our PRICE GUARANTEE! We'll beat any like for like Tandem Skydive by £10

Call our office to book!
Why jump for us?
Cancer affects so much more than just your body. We support people living with cancer to live as well as possible in every area of their life, no matter who they are and whatever their circumstances. However, it is only down to the generosity of people like you, that we can continue to do this, so please jump for Penny Brohn UK. You will be making a huge difference to someone just like you.
About Us
Penny Brohn UK is the leading UK charity specialising in a whole person approach to cancer, known as the Bristol Whole Life Approach. Our Approach recognises that, to be healthy, we need to pay attention to all parts of ourselves ? our mind, body, spirit and emotions, as these are all closely connected and work together to support our immune system and its ability to keep us well. We've helped and supported thousands of people through their experience of cancer for over 36 years and we know this approach really does work. We support every aspect of a person's life, helping them to build resilience and live the best life possible, whatever their circumstances. We show people how healthy eating, staying active, managing their stress and reconnecting with the things they love can make a big difference to their health and wellbeing. Bringing together both medical advice and complementary approaches, we find the best of what works for each individual and help them find what they need, to live as well as they can.
Tandem Skydive Events
There are currently no events scheduled, click here to book a skydive in aid of this charity.