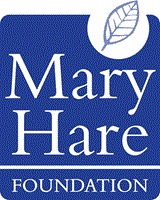 Do something amazing... Skydive for charity
The Forever Friends Appeal
Charity Contact


Laura Pearce



Laurapearce1@nhs.net


01225 821535
Jump for Free

£250
15,000ft (fl150)

Minimum Raised £395

Self Funded

from £149
7,000ft (fl70)
15,000ft (fl150)

+BPA insurance
currently £16.81

BEST PRICE in the UK, never beaten on price with our PRICE GUARANTEE! We'll beat any like for like Tandem Skydive by £10
This is an opportunity to complete a solo parachute jump and put yourself in control of the skydive. You will have one day of training for the jump. You will make a solo parachute jump from 3,500 feet on the next jumping day. Your parachute will deploy (open) automatically as soon as you leave the aircraft and you will navigate yourself back to the dropzone for landing.

Please be aware that there are more restrictions than tandem skydives, for example maximum age 54, height/weight restriction but it is more fun!

To read more about static line please see here.

Jump for Free

£179

Minimum Raised £395

Self Funded

from £199

BEST PRICE in the UK, never beaten on price with our PRICE GUARANTEE! We'll beat any like for like Tandem Skydive by £10

Call our office to book!
Why jump for us?
Please jump for The Forever Friends Appeal to support patients at the Royal United Hospital in Bath. With your help we can transform care for the thousands of patients and their families who are treated at the Hospital every year. You can choose to raise funds for a ward or department close to your heart, or the current RUH Cancer Care Campaign raising £8.5 million towards the build of a state-of-the-art Cancer Centre at the Hospital.
About Us
The Forever Friends Appeal raises funds to make a real difference to patient care at the Royal United Hospital in Bath. Our work touches the lives of hundreds of thousands of patients cared for by the Hospital each year from all over Bath, Bristol, Somerset and Wiltshire, as well as the friends and family who visit them and the 3,500 dedicated NHS staff who care for them. Although the RUH is funded by the NHS, the charity raises funds over and above NHS provision. We aim make a difference to every patient and every condition.
Fundraisers (including our wonderful skydivers!) make it possible to help pay for additional equipment, research and innovations, as well as finishing touches and extras that complement the existing high quality care at the Hospital. The Appeal supports all wards and departments as well as major projects, like the RUH Cancer Care Campaign - raising £8.5 million towards the build of a pioneering new Cancer Centre. With more than 2200 new cancer patients (in addition to the existing ones) treated every year this much needed project will help revolutionise the way we provide cancer care for the region.
Tandem Skydive Events
There are currently no events scheduled, click here to book a skydive in aid of this charity.