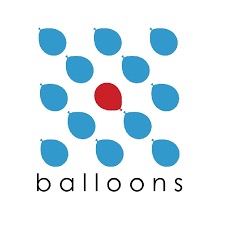 Do something amazing... Skydive for charity
ME Research UK
Charity Contact


Stewart Walker



meruk@pkavs.org.uk


01738 451234
Jump for Free

£250
15,000ft (fl150)

Minimum Raised £395

Self Funded

from £149
7,000ft (fl70)
15,000ft (fl150)

+BPA insurance
currently £16.81

BEST PRICE in the UK, never beaten on price with our PRICE GUARANTEE! We'll beat any like for like Tandem Skydive by £10
This is an opportunity to complete a solo parachute jump and put yourself in control of the skydive. You will have one day of training for the jump. You will make a solo parachute jump from 3,500 feet on the next jumping day. Your parachute will deploy (open) automatically as soon as you leave the aircraft and you will navigate yourself back to the dropzone for landing.

Please be aware that there are more restrictions than tandem skydives, for example maximum age 54, height/weight restriction but it is more fun!

To read more about static line please see here.

Jump for Free

£179

Minimum Raised £395

Self Funded

from £199

BEST PRICE in the UK, never beaten on price with our PRICE GUARANTEE! We'll beat any like for like Tandem Skydive by £10

Call our office to book!
Why jump for us?
Quite simply biomedical research into ME/CFS will not happen without active supporters.
About Us
ME Research UK has the principal aim of commissioning and funding biomedical investigation into the causes, consequences and treatment of Myalgic Encephalomyelitis/Chronic Fatigue Syndrome (popularly known as M.E.) This debilitating illness affects between 120,000 and 240,000 people in the UK, but is neither well understood nor, in many cases, properly recognised. Since 2000, we have awarded grants totalling over £1million to universities in the UK and overseas for 35 specific scientific studies. We receive no governmental or Lottery funding and rely solely on supporters for funding.
Tandem Skydive Events
There are currently no events scheduled, click here to book a skydive in aid of this charity.