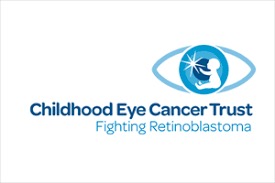 Do something amazing... Skydive for charity
Seeds 4 Change
Charity Contact


Katrina Redpath



seeds4change@hotmail.co.uk


01983 533813
Jump for Free

£250
15,000ft (fl150)

Minimum Raised £395

Self Funded

from £149
7,000ft (fl70)
15,000ft (fl150)

+BPA insurance
currently £16.81

BEST PRICE in the UK, never beaten on price with our PRICE GUARANTEE! We'll beat any like for like Tandem Skydive by £10
This is an opportunity to complete a solo parachute jump and put yourself in control of the skydive. You will have one day of training for the jump. You will make a solo parachute jump from 3,500 feet on the next jumping day. Your parachute will deploy (open) automatically as soon as you leave the aircraft and you will navigate yourself back to the dropzone for landing.

Please be aware that there are more restrictions than tandem skydives, for example maximum age 54, height/weight restriction but it is more fun!

To read more about static line please see here.

Jump for Free

£179

Minimum Raised £395

Self Funded

from £199

BEST PRICE in the UK, never beaten on price with our PRICE GUARANTEE! We'll beat any like for like Tandem Skydive by £10

Call our office to book!
Why jump for us?
seeds4change offers hope and practical help to families who are stuck, offering them choices, new perspectives and experiences to help them see things differently and move forward. We can support families through the process of change, this may be due to life experiences involving:

- divorce, separation, family breakdown or domestic abuse
- substance misuse (whole family model)
- bereavement or trauma
- redundancy or transition at home, nursery, school or college
- disability, illness or mental health issues

About Us
Steve & Katrina Redpath moved to the Isle of Wight in 2007 to start building relational bridges in preparation for the formation of the charity seeds4change.

This is an amazing story of opportunities for connection that were opened up to them as a result of their own individual life struggles.

Steve & Katrina met in 1990 & since 1992 (when they both became Christians) they have been working to embrace creativity & develop the seeds of potential they see lying dormant across generational family relationships. They are currently parents to 8 children. They have a blended step family with adult children & teenagers and have been fostering since moving to the Island. They understand what it is to experience the emotional pain & loss of family breakdown, however theirs is a story of hope & healing through transformative relationships.

Their hearts are to train, equip and nurture other families through the process of growth & change. Repairing, restoring & reconciling are the themes of holistic transformation they believe others will experience through this grass roots community based project.
Tandem Skydive Events
There are currently no events scheduled, click here to book a skydive in aid of this charity.