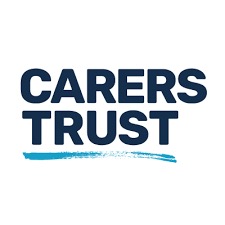 Do something amazing... Skydive for charity
Racing Welfare
Charity Contact


Cristina Sell



csell@racingwelfare.co.uk


01638 560763
Jump for Free

£250
15,000ft (fl150)

Minimum Raised £395

Self Funded

from £149
7,000ft (fl70)
15,000ft (fl150)

+BPA insurance
currently £16.81

BEST PRICE in the UK, never beaten on price with our PRICE GUARANTEE! We'll beat any like for like Tandem Skydive by £10
This is an opportunity to complete a solo parachute jump and put yourself in control of the skydive. You will have one day of training for the jump. You will make a solo parachute jump from 3,500 feet on the next jumping day. Your parachute will deploy (open) automatically as soon as you leave the aircraft and you will navigate yourself back to the dropzone for landing.

Please be aware that there are more restrictions than tandem skydives, for example maximum age 54, height/weight restriction but it is more fun!

To read more about static line please see here.

Jump for Free

£179

Minimum Raised £395

Self Funded

from £199

BEST PRICE in the UK, never beaten on price with our PRICE GUARANTEE! We'll beat any like for like Tandem Skydive by £10

Call our office to book!
Why jump for us?
The people in need
Racing Welfare helps anyone in need who is involved in racing, the majority of whom are stud and stable staff, but also helps work riders, stalls handlers, heathmen, trainers and racecourse staff.
The number of potential beneficiaries currently totals more than 30,000, which includes working staff and retired staff, but the Charity focuses, in particular, on helping:
* Those who are injured or disabled as a result of their work and who struggle to come to terms with significant lifestyle changes.
* The many elderly people who have dedicated a lifetime's service to the industry but may be experiencing financial hardship, poor health and limited access to necessary support during retirement.
* The youngsters (16 -19 year olds) entering the industry each year who may be struggling to cope with the realities and pressure of life.
* Any stud and stable staff who are in need of guidance and assistance for a wide variety of difficulties including injury, illness, debt, addiction, isolation and lack of suitable housing.
In 2013 we witnessed a significant increase in demand for our services with a 50% rise in mental health cases; a 41% rise in cases involving accidents and disabilities and a 43% increase in the number of counselling and advice sessions. Our work is funded by charitable donations and we are now finding that to maintain them at the current level and develop those in highest demand, we are greatly reliant on the generosity of our supporters.
About Us
Background and history
Racing Welfare is a registered charity (no. 1084042), established in 2001 as an amalgamation of several charities including The Jockey Club Charitable Trust, The Bentinck, Beresford and Rendlesham Trust and The Stable Lads Welfare Trust. Our headquarters are in Newmarket but we have welfare teams in the major racing centres across the UK, including Lambourn, Middleham, Malton and Epsom.
We operate a number of objectives within a comprehensive welfare service to help those in need who work in, or are retired from, the Thoroughbred breeding and racing industry in the UK. These include:
1. A professional, confidential and accessible counselling and advice service through a network of Welfare Officers across the country.
2. A 24-hour helpline, an Addiction Support Advisor and a Chaplain to the horseracing industry.
3. Financial assistance to help individuals cope with disability and hardship.
4. Promotion of healthy living and well-being through a programme that includes a sports and fitness scheme; advice on diet and nutrition; free Chlamydia screening for youngsters; respite breaks for the disabled and outings for the elderly.
5. Access to good quality, affordable housing, with appropriate support.
Tandem Skydive Events
There are currently no events scheduled, click here to book a skydive in aid of this charity.