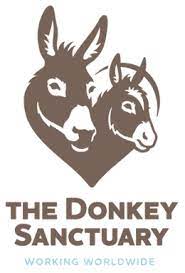 Do something amazing... Skydive for charity
Dream-A-Way
Charity Contact


Jeff Merrett MBE



jeff@dream-a-way.org


07796 442144
Jump for Free

£250
15,000ft (fl150)

Minimum Raised £395

Self Funded

from £149
7,000ft (fl70)
15,000ft (fl150)

+BPA insurance
currently £16.6

BEST PRICE in the UK, never beaten on price with our PRICE GUARANTEE! We'll beat any like for like Tandem Skydive by £10
This is an opportunity to complete a solo parachute jump and put yourself in control of the skydive. You will have one day of training for the jump. You will make a solo parachute jump from 3,500 feet on the next jumping day. Your parachute will deploy (open) automatically as soon as you leave the aircraft and you will navigate yourself back to the dropzone for landing.

Please be aware that there are more restrictions than tandem skydives, for example maximum age 54, height/weight restriction but it is more fun!

To read more about static line please see here.

Jump for Free

£179

Minimum Raised £395

Self Funded

from £199

BEST PRICE in the UK, never beaten on price with our PRICE GUARANTEE! We'll beat any like for like Tandem Skydive by £10

Call our office to book!
Why jump for us?
By jumping for Dream-A-Way, you'll be making a huge difference to the lives of Devon people with physical and learning difficulties by helping us to provide much needed grants towards memorable holidays & day trips.

The money you raise will represent great value as an amazing 99p in every £1 we receive goes directly towards supporting our guests as everyone associated with the charity is a volunteer.

If you have a disability it may still be possible to do a tandem jump so please contact Skydive Buzz direct on 01404 890222 or email office@skydive.buzz

Businesses – if you're looking for a fun staff team-building day with a difference, why not jump for Dream-A-Way and help us create more magical memories for Devon people who need a helping hand! Contact us for details.
About Us
Dream-A-Way has been making a difference to Devon's children and adults with disabilities since 1993.

Over 15,000 people have benefited since our launch including families, individuals and groups of all ages. People have enjoyed holidays throughout the UK, Europe and the rest of the world that have provided memories that will last a lifetime. To find out more about the experiences our guests have enjoyed, take a look at the holidays section on our website.

In June 2008, we were awarded the Queen's Award for Voluntary Service – The MBE for Volunteer Groups (formerly The Queen's Golden Jubilee Award). It is the highest award given to volunteer groups across the UK for outstanding work done in local communities.

To set up your online fundraising page, please copy and paste this link into your web browser address bar and select your preferred option: http://uk.virginmoneygiving.com/fundraiser-web/fundraiser/chooseFundraiser.action?charityId=1002637&charityName=Dream-A-Way%20CIO&back=finalCharityHomepage

I hope you'll consider supporting Dream-A-Way and if you have any questions, please feel free to get in touch.

Best wishes,

Jeff Merrett MBE
Tandem Skydive Events
There are currently no events scheduled for this charity.