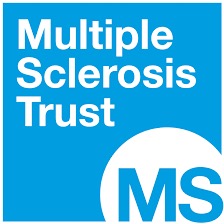 Do something amazing... Skydive for charity
Christian Aid
Charity Contact


Penny Haynes



phaynes@christian-aid.org


023 8070 6969
Jump for Free

£250
15,000ft (fl150)

Minimum Raised £395

Self Funded

from £149
7,000ft (fl70)
15,000ft (fl150)

+BPA insurance
currently £16.81

BEST PRICE in the UK, never beaten on price with our PRICE GUARANTEE! We'll beat any like for like Tandem Skydive by £10
This is an opportunity to complete a solo parachute jump and put yourself in control of the skydive. You will have one day of training for the jump. You will make a solo parachute jump from 3,500 feet on the next jumping day. Your parachute will deploy (open) automatically as soon as you leave the aircraft and you will navigate yourself back to the dropzone for landing.

Please be aware that there are more restrictions than tandem skydives, for example maximum age 54, height/weight restriction but it is more fun!

To read more about static line please see here.

Jump for Free

£179

Minimum Raised £395

Self Funded

from £199

BEST PRICE in the UK, never beaten on price with our PRICE GUARANTEE! We'll beat any like for like Tandem Skydive by £10

Call our office to book!
Why jump for us?
You can be part of a global movement for change by raising money for Christian Aid, helping people in poverty to work their way out of poverty.
About Us
Christian Aid is an organisation that insists the world can and must be swiftly changed to one where everyone can live a full life, free from poverty.
We work globally for profound change that eradicates the causes of poverty, striving to achieve equality, dignity and freedom for all, regardless of faith or nationality. We are part of a wider movement for social justice.
We provide urgent, practical and effective assistance where need is great, tackling the effects of poverty as well as its root causes.

Tandem Skydive Events
There are currently no events scheduled, click here to book a skydive in aid of this charity.