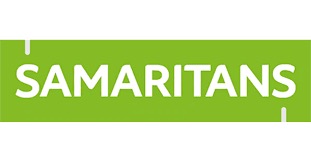 Do something amazing... Skydive for charity
Cardiac Risk in the Young
Charity Contact


Ben Robinson



Ben@c-r-y.org.uk


01737 363222
Jump for Free

£250
15,000ft (fl150)

Minimum Raised £395

Self Funded

from £149
7,000ft (fl70)
15,000ft (fl150)

+BPA insurance
currently £16.81

BEST PRICE in the UK, never beaten on price with our PRICE GUARANTEE! We'll beat any like for like Tandem Skydive by £10
This is an opportunity to complete a solo parachute jump and put yourself in control of the skydive. You will have one day of training for the jump. You will make a solo parachute jump from 3,500 feet on the next jumping day. Your parachute will deploy (open) automatically as soon as you leave the aircraft and you will navigate yourself back to the dropzone for landing.

Please be aware that there are more restrictions than tandem skydives, for example maximum age 54, height/weight restriction but it is more fun!

To read more about static line please see here.

Jump for Free

£179

Minimum Raised £395

Self Funded

from £199

BEST PRICE in the UK, never beaten on price with our PRICE GUARANTEE! We'll beat any like for like Tandem Skydive by £10

Call our office to book!
Why jump for us?
Please jump for Cardiac Risk in the Young because with your help we can raise awareness of Young Sudden Cardiac Death and ultimately save young lives
About Us
Every week in the UK at least 12 apparently fit and healthy young (35 and under) people die of undiagnosed heart conditions.

CRY strives to prevent these tragedies through:
- Our National Screening Programme
- Funding medical research into young sudden cardiac death
- Developing the CRY Centre for Inherited Cardiovascular Conditions and Sports Cardiology
- Raising awareness of the risk of undetected cardiac conditions in young people

CRY also supports young people diagnosed with life-threatening cardiac conditions through:
- the myheart Network

and those affected by young sudden cardiac death by:
- Offering a fast-track expert cardiac pathology service through the CRY Centre for Cardiac Pathology
- Providing a Bereavement Support Service
- Providing information and literature free of charge
Tandem Skydive Events
There are currently no events scheduled, click here to book a skydive in aid of this charity.