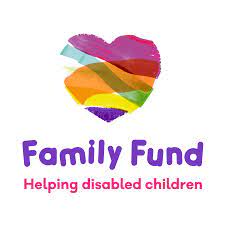 Do something amazing... Skydive for charity
Motor Neurone Disease Association
Charity Contact


Denise Davies



fundraising@mndassociation.org


01604 611860 Mob 07918 652202
Jump for Free

£250
15,000ft (fl150)

Minimum Raised £395

Self Funded

from £149
7,000ft (fl70)
15,000ft (fl150)

+BPA insurance
currently £16.81

BEST PRICE in the UK, never beaten on price with our PRICE GUARANTEE! We'll beat any like for like Tandem Skydive by £10
This is an opportunity to complete a solo parachute jump and put yourself in control of the skydive. You will have one day of training for the jump. You will make a solo parachute jump from 3,500 feet on the next jumping day. Your parachute will deploy (open) automatically as soon as you leave the aircraft and you will navigate yourself back to the dropzone for landing.

Please be aware that there are more restrictions than tandem skydives, for example maximum age 54, height/weight restriction but it is more fun!

To read more about static line please see here.

Jump for Free

£179

Minimum Raised £395

Self Funded

from £199

BEST PRICE in the UK, never beaten on price with our PRICE GUARANTEE! We'll beat any like for like Tandem Skydive by £10

Call our office to book!
Why jump for us?
Please jump for the Motor Neurone Disease (MND) Association and help people living with MND, their families and carers and help us to find a cure to end MND. MND is a rapidly progressive, fatal disease that can affect any adult at any time. The cause of MND is unknown and there is no known cure.
About Us
MNDA is the only national registered charity that helps people living with MND, their families and carers. MND kills five people every day in the UK.

MND is the name given to a group of related diseases affecting the motor neurones (nerve cells) in the brain and spinal cord. As the motor neurones gradually die, the muscles stop working.

Life expectancy for most people with MND is just two to five years, and around half will die within 14 months of diagnosis. MND leaves people unable to walk, talk or feed themselves, but the intellect and the senses usually remain unaffected. People with MND can still think and feel, but their muscles refuse to work. Please check out our website, for further information.
Tandem Skydive Events
There are currently no events scheduled, click here to book a skydive in aid of this charity.