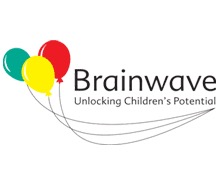 Do something amazing... Skydive for charity
The Snowdrop Appeal Jasmine & Central Delivery Suite
Charity Contact


Greg Phillips



popeye1@blueyonder.co.uk


07966159097
Jump for Free

£250
15,000ft (fl150)

Minimum Raised £395

Self Funded

from £149
7,000ft (fl70)
15,000ft (fl150)

+BPA insurance
currently £16.81

BEST PRICE in the UK, never beaten on price with our PRICE GUARANTEE! We'll beat any like for like Tandem Skydive by £10
This is an opportunity to complete a solo parachute jump and put yourself in control of the skydive. You will have one day of training for the jump. You will make a solo parachute jump from 3,500 feet on the next jumping day. Your parachute will deploy (open) automatically as soon as you leave the aircraft and you will navigate yourself back to the dropzone for landing.

Please be aware that there are more restrictions than tandem skydives, for example maximum age 54, height/weight restriction but it is more fun!

To read more about static line please see here.

Jump for Free

£179

Minimum Raised £395

Self Funded

from £199

BEST PRICE in the UK, never beaten on price with our PRICE GUARANTEE! We'll beat any like for like Tandem Skydive by £10

Call our office to book!
Why jump for us?
Please jump for 'The Snowdrop Appeal' to help raise funds for a new dedicated Specialist Bereavement Delivery Unit for still born babies, miscarriage and early baby loss at Derriford Hospital Plymouth.
About Us
In the UK today, sadly 17 babies a day are still born or pass away shortly after birth. For the parents and families who experience this, there are no words that can really describe how they feel.

For months, many would have been building up expectations and dreams of how their new life will be when their baby eventually arrives. But sadly and for often no reason, those expectations and dreams are shattered when they hear those haunting words of "I am so sorry for you, but you have lost your baby".

From that point on their lives take a totally different route, one of despair, anger, guilt, anxiety and questions to which there are no or very little answers. At the time many would not even give a thought to what might be expected in the next few days, why should they, they weren't planning for this.

But soon, reality kicks in and most will be faced with having to deliver their baby still born at hospital. For Greg & Jen, this is exactly what happened.

On the 29th January 2009 Jasmine Phillips was stillborn at 32 weeks old. Greg & Jen were in the central delivery suite at Derriford hospital in a side room, surrounded by new born babies and expectant mums.

For both Jen & Greg this was the last place they wanted to be and I am sure these feelings will echo throughout all the other mums and dads that have experienced the same.

Greg & Jen can't change their loss, but we can and 'will' improve facilities for other parents and families who sadly lose their Angel Babies with this appeal.

We are working with Derriford Hospital to raise funds for a Specialist Unit / Area within the main hospital building, but away from the normal delivery suites for those parents who may have to experience sadly the same losses as we did.

Having a dedicated Area / Unit away from the busy Maternity Wards will help to improve the quality of care received, the experience and more importantly the memories, that parents and families take away with them, without the ordeal of being on a busy maternity delivery ward.

Please help us achieve our goal.

Your skydive will be one of the best experiences of your life but it will also help many others experience one of 'their worst' to become one of their best experiences in such tragic times of loss. Everything raised will go towards the appeal and you can follow us on Facebook, Twitter, and our own website or in the local Plymouth Evening Herald.
Tandem Skydive Events
There are currently no events scheduled, click here to book a skydive in aid of this charity.